If you wish to try the experiment at home...
Equipment:
A plate or container – preferably white
Skittles, other coated sweets work too
Water
Instructions:
Place your skittles or sweets into a white container, try to alternate the colours.
Carefully pour water into the container, if the skittles move, just push them back into place quickly.
Watch what happens...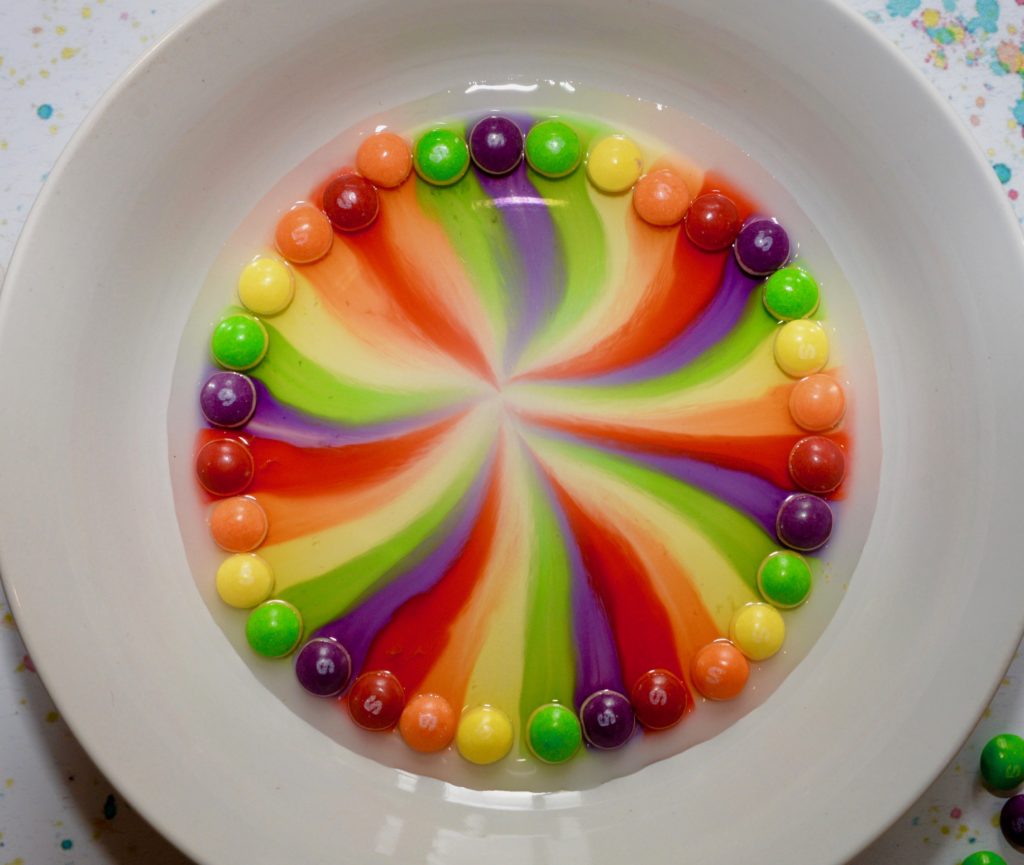 Why do the colours spread?
Skittles are coated in food colouring and sugar. When you pour water over the skittles the coloured coating dissolves spreading through the water.
The colour and sugar dissolve into the water and then diffuse through the water, making it the colour of the skittle.