During cold weather we will always do our best to keep school open. If we do need to close because of snow, an email will be sent out in the usual way, this site will be updated, and we will also publish information via Radio Gloucestershire.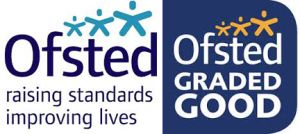 Welcome to our school website.
At Berry Hill School, we believe that our school is an inspiring school; a place that encourages creativity and excites and motivates all who enter. We believe that every child is unique, and yet they all have some important things in common. All children have an instinctive thirst for knowledge and feel comfortable and secure if they know that the adults around them will listen to them. Children grow in confidence when they realise that their ideas are respected, and thrive if they feel that they are valued as individuals.
At Berry Hill School we offer a carefully structured, yet flexible curriculum, which encourages the highest standards in the basic skills in a creative, broad and balanced programme of learning.
We devote a great deal of time to understanding and providing for the needs of the individual children, making sure there is a kind but firm environment in which mutual respect and concern for each other is nurtured within a strong moral and spiritual framework.
Come along and see for yourself, you are assured of a very warm welcome!

Mrs Sally Hunt